Available Through National REIC:
Home Depot:
10% - 20% OFF Paint & Weekly Coupons & Specials
2% Back (Spend Above $10,000)- Between 4/1 - 3/31 Each Year)
Step #1 - ADD Credit Card To Account It Will Ask For Partner Code: REALE (Must Add For Each Credit Card)
https://hdapps.homedepot.com/CustRecogPortal/#/authentication Discount Partner Code: (REALE)
If You Already Have An Account Sign Up Stays The Same Simply Change Your Code Attached To Your Credit Card
(All Your Members Need To Follow These Steps As Well) (Copy & Paste Onto Your Site Or Link To This Page)

ANY ISSUES ADDING CODE CALL HD PRO XTRA 1-866-333-3551 - WITH CODE (REALE)
Office Depot/Office Max:
2.5¢ Black & White copies
22¢ Color copies
40% off finishing services
10% or more off most purchases
Agentra Healthcare: Group Healthcare & Insurance Benefit Plans for National REIC Partners Only, Group Guaranteed Acceptance Includes Pre Existing Conditions. Click Here To Apply: http://agentrabenefits.com/nreic/ (Choose Your Good, Better, Best Policy)
Bronze, Silver, or Gold Health Insurance / Prescription / Vision / Dental / Life / Critical Illness (A La Carte)
For More Information National REIC Partners & Club Members Call: 855 - 902 - 8875
Click Here To Apply: http://agentrabenefits.com/nreic/ (Guaranteed Group Policy)
Prop Stream:
FREE 30 DAY TRIAL / SKIP TRACING & POSTCARD MAILING & RESEARCH / SPECIAL NREIC PRICING DISCOUNT
Skip Tracing, Seller Leads, Buyer Leads, Research Properties, Postcard Mailing, & More.
CLICK HERE FOR DIRECT DISCOUNT: www.RELeadSystem.com (Select CLUB From Drop Down)
Realeflow: FREE 30 DAY TRIAL / SELLER LEADS & BUYER LEADS / SPECIAL NREIC PRICING DISCOUNT
Free Investor Website, Seller Leads, Buyer Leads, Research Properties, Postcard Mailing, & More.
CLICK HERE FOR DIRECT DISCOUNT: https://realeflow.com/nreic/ (Select CLUB From Drop Down)
REALEFLOW TRAINING VIDEOS TO USE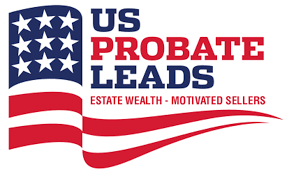 US Probate Leads: Offers A Discount To All National REIC Members 20% OFF Any Order, Probates In Any City / State.
Member Discount Link For 20% OFF = http://www.usprobates.com/?AID=NREIC

Lowe's: Members get exclusive, money-saving offers and special coupons for the products you use most.
Get 3% Cash Back on all of your purchases + Additional 5% with you Lowe's Card & Lowe's For Pros.
Legal Zoom:
Legal Zoom Save $25 - $50 - LLC, Partnership Agreements, Wills, Trusts, and So Much More.
Lexington Law Credit Repair (Attorney Based Credit Repair Program)
Free Consultation & Credit Pull + $25 OFF Monthly Maintenance Fee.
Click On The Following Link: http://www.jdoqocy.com/click-8308583-10293242
Attorney Based, Removed Bankruptcies, Foreclosures, Not Your Typical Dispute Company, 100-150 Point Score Boost, 4 Step Process
Used By & Verified By Board Members & Owners of The National REIC - Great Credit Repair, Only Recommended Company.
Click Meeting: Click Meeting Webinars For Your Club 20% OFF Discounts & 30 Day Free Trial
Signs on the Cheap:
National REIC: Websites & Advertising For REI Clubs and Members / Investors.
Voyage Business:
National REIC Members & Partners Get VOIP Phone Plans Starting @ $19.99 Per Month.
Free Phone & $9.99 Auto Receptionist (For Sales Press #1, Etc.)
To Sign Up Contact John @ (484) 574 - 5321
Tenant Cloud
FREE Account For Landlord to Post Buildings and Take Rental Payments
Discounted Credit & Background Checks.

PsPrint: Take An Additional 6% Off + 15% - 60% Off All Printing.
http://www.anrdoezrs.net/click-8308583-12256636
Constant Contact:
Free Forever Account Under 100 Contacts.
20% OFF Your Account on Month - Month Accounts.
1800 Got Junk:
$10 OFF Next Day Service & Up to $20 OFF Other Scheduled Days.
https://request.1800gotjunk.com/us_en/onlinebooking/?e3trty6yh7=10offgjca
Stamps.com: $5 FREE Postage & 30 Day FREE Trial + $9 Monthly Plan
http://www.kqzyfj.com/click-8308583-10670063
Google Partner:
Free $100 In Ad Words Credit Changes Month To Month, Must Fund New Account
https://ads.google.com/intl/en_us/lp/coupons/
Perks Connect: Perks Connect Offers Hundreds Of Discounts & Savings Coupons
Local Deals & National Deals & Discounts
5% - 13% OFF Gift Cards to National Companies